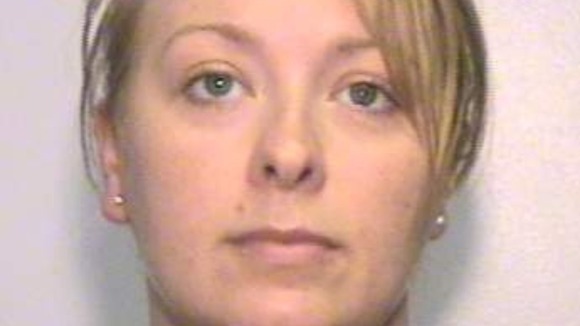 Introduction
Naughty lawyers are always a source of interest to the public (barristers, coroners, silks (Queen's Counsel), solicitors, judges, more solicitors) and we had another category to add to the list on 1st November 2013 – legal representatives.
Sarah McCabe was a 'legal clerk' (I'm assuming that means she was a full-time employee who was a police station representative, regulated by ILEX). Her firm was representing  Ryan MacDonald, a robber who was awaiting sentence for a series of 'smash and grab' robberies. Mr MacDonald was on remand pending his sentence earlier this year.
On 4th April Ms McCabe sent Mr MacDonald three text messages. These are, of themselves, fairly innocuous – talking about what sentence Mr MacDonald could expect to receive. On 30th April, Mr MacDonald was being taken to Court (it seems) when the van he was being held in was attacked in a (successful) attempt to liberate him.
It seems that the phone that Mr MacDonald had was used as a tracking device in order to find out where the van was.
What was the offence?
It is stated that this was assisting an offender (contrary to s4 Criminal Law Act 1967). This doesn't make much sense as the facts don't fit (despite the Mail implying that that was the offence).
The Manchester Gazette had a more detailed report when Ms McCabe was charged (which has more detail that the CPS press release on sentence had).
Putting this together, it seems that Ms McCabe was charged under s44 Serious Crime Act 2007 – a person commits an offence if :
(a) he does an act capable of encouraging or assisting the commission of an offence; and
(b) he intends to encourage or assist its commission.
(2) But he is not to be taken to have intended to encourage or assist the commission of an offence merely because such encouragement or assistance was a foreseeable consequence of his act.
The maximum sentence is the same as the sentence for the offence that was intended to be committed. And we know that it is an either way offence (both from the news report stated above, and from the fact that a guilty plea was entered in the Magistrates'Court).
This rules out 'assisting an escape' under the Prison Act 1952 (and that doesn't make much sense) and escaping from prison under the Common Law (both being indictable only).
So we are left with offences relating to 'conveying an unlawful item into prison'. Mobile Phones are 'List B' offences for s40A Prison Act 1952 which creates an either way offence (maximum sentence 2 years) relating to :
A person who, without authorisation—
(a) brings, throws or otherwise conveys a List B article into or out of a prison,
(b) causes another person to bring, throw or otherwise convey a List B article into or out of a prison,
(c) leaves a List B article in any place (whether inside or outside a prison) intending it to come into the possession of a prisoner, or
(d) knowing a person to be a prisoner, gives a List B article to him,
is guilty of an offence.
Again, this doesn't seem to really fit as it deals with obtaining the phone, rather that possessing it.
But – there is an offence under s45 Crime and Security Act 2010 that is committed by a "person who, without authorisation—(b) transmits, or causes to be transmitted, any image or any sound from inside a prison by electronic communications for simultaneous reception outside the prison,"
This is either way (again – maximum sentence of 2 years). This seems promising, but Ms McCabe would presumably be guilty of this offence (rather than encouraging or assisting it)? On balance, we'll plump for this one.
Without wishing to grumble, it would have been very simple for the CPS (as well as other news reports) to have said what the offence was. How are we, as members of the public, to assess what is happening in our courts if we don't know what the offences are?
Sentence
Anyway, Ms McCabe was sentenced to six months. It's difficult to know what to make of it without having the full facts. Legal professionals who are caught breaking the law tend to get hammered.
I am not surprised that she went to prison – the courts like to send a message for this sort of thing. On the face of it, this does seem quite harsh – there were three messages sent over the course of 13 minutes, and (according to the Mail report of the sentence) this had nothing to do with the escape bid. I would expect there to be an appeal, as a sentence of 3 or 4 months would seem sufficient to mark the offence (Ms McCabe's legal career is almost certainly over). I wouldn't put too much money on her succeeding however.
One point that struck me was that the prosecutor is reported (in the Daily Mail, so who knows how accurate it is) as saying "McCabe did nothing to alert authorities and kept up the contact rather than bringing phone to the attention of authorities". This may be an absence of mitigation, but failing to tell the police or prison authorities cannot (to my mind) constitute the offence.
This is important because it is quite possible to see how a busy solicitor could answer a phone call or text from a prisoner, and not twig that that was on an illicit mobile phone. The lack of realisation would be a defence (as long as contacted was stopped as soon as he realised), but, to my mind at least, there is no obligation to inform the authorities at that point, and no offence committed if this is not done.