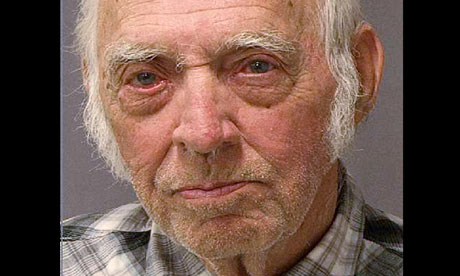 Introduction
The case of Leo Sharp, an American senior citizen who was also acting as a drug courier, which lead to him pleading guilty to distributing 1,400 pounds (635kg) of cocaine.
This was newsworthy presumably because of Mr Sharp's age. At 89, he is said to be 'one of' the oldest defendants in a Criminal case.
The US have non-binding sentencing guidelines (see US v Booker for a bit of info – usual caveat about us not being American lawyers apply) which would have a usual starting point of 14 years. Presumably because of his advance years, the prosecution are asking for a 5 year term. The defence are hoping for less (but accept he will end up serving a prison sentence).
In the Federal Courts there is no parole. At most, an inmate can earn up to 54 days per year 'credit time' for good behaviour to count against their sentence. This would add up to 270 days off a five year sentence.
Mr Sharp will be sentenced next year.
What would Mr Sharp have got in England?
Looking at the Sentencing Guidelines for Drugs and putting it down as 'possession with intent to supply' (p11), The weight involved – 635kg – is off the scale. Given his voluntary involvement, it is hard to say that this is anything other than a 'significant role'. On that basis, he would be in the bracket starting at 10 years with a range of 9-12 years (even if a merciful Judge put him in the 'lesser role', it's still in the 6-9 year range).
The amount of cocaine involved however would mean, in a younger man, a sentence far in excess of that (almost certainly a starting point of over 20 years, maybe even pushing 30).
The Court here would pass a shorter sentence to reflect Mr Sharp's old age. It's difficult to know exactly how much allowance would be made, but I would guess (and that's pretty much what it would be, a guess) that with the benefit of a guilty plea, he would be looking at about 8 years.
That is, after taking into account the release provisions, about what Mr Sharp is looking at in the US.
How do we measure up for geriatric criminals?
The news reports says that Mr Sharp is one of the oldest criminal defendants in a criminal court in the US. Nowadays, that actually seems a bit young. We would have thought that there will have been people older than that.
But what about over here? An internet search of 'oldest criminals' in England, gives this list from The Telegraph. At the top is a 99 year old man who arrested for 'Going Equipped'.
In fact, there is the case of Bernard Heginbotham who was 100 when he was arrested for the murder of his wife. The prosecution accepted a plea to manslaughter and Mr Heginbotham received a 12 month Community Order.
We believe that Mr Heginbotham is the only centenarian* in the UK or the US to have been up in Court for murder, and the oldest person to have been taken to court where there was a real risk of a custodial sentence. So, despite the fact that the US leads the way in incarceration, we're number 1 in something penal related – go us!
As to the oldest person sent to prison in the UK – we don't know. I've had personal experience of someone in their 80s being locked up (and, as Stuart Hall can confirm, our criminal justice system is relatively relaxed about banging up octogenarians).
If any if you know of people over the age of 85 being sent to prison, let us know in the comments …
.
*Edit – there was a bit of a typo in this. first off – see Andrew's comment below. Thanks to him for pointing that out.